Luke Kuenzli, Pastor
605 Main Street
Mineola IA 51554, (712) 526-2268

A blessed New Year to you and yours!

January
Annual Meeting, January 21 following Worship Service
WELCA Meeting, Rescheduled from January 21 to January 28

February
Church Council Dinner and Meeting, Sunday, February 11
​Heritage Dinner, Saturday, February 17th

See January Calendar for other activities

Read or Listen to Pastor Luke's Sermons on "Pastor Page"

Jane and Louis Faulstich's January Newsletter. Read about their mission in Vanuatu. (You will find their Newsletter at the end of this page.)
​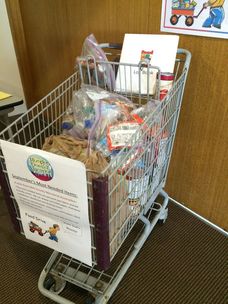 Remember food donations are needed year around. We did it-met our goal of 750 pounds for 2017! Please bring your donations and place in the shopping cart. Food items are donated to the Mills Co. Food Pantry and the Ministerial Association's Food Pantry. Bring the items in, weigh it, record in in the binder and place in the cart. We are called to glorify God, grow in faith, and build community. Thank you to all who support the Food Pantries.


---
Following is a recap of our December Activities
Christmas Eve Candlelight Service
The church was full as a beautiful Christmas Eve Candlelight Service was held. The evening was planned with activities for children and beautiful music, and of course the lighting of the candles to "Silent Night".
​

Preschool Program
​Monday, December 18

Sunday School Christmas Program
​Sunday, December 17



​Choir and Bell Choir Christmas Program and Soup Luncheon
was held Sunday, December 10th
A wonderful morning of singing, bells, and rejoicing. The Choirs are directed by Amy Stickrod, accompanied by Barb Mass (piano), Carol Tedder (flute), and Dave Stickrod (bass).
The program was followed by a delicious soup luncheon. Thank you to everyone who helped.
We are blessed to have faithful members who give their time to the choirs. Such a wonderful addition to our worship services. THANK YOU!


Busy Saturday! Cookie Walk and Church Decorating, December 3rd.
---
Read Jane and Louis Faulstich's January newsletter about their latest experiences from the mission field.

News from Tanna!

Dear friends in Christ,

Please take a look at the latest happenings from Vanuatu as we begin anew year.

In Christ,
Louis & Jane Faulstich