Luke Kuenzli, Pastor
605 Main Street
Mineola IA 51554, (712) 526-2268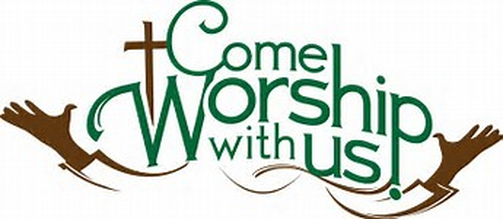 July Worship

10:00 Fellowship & Coffee
10:30 Worship & Communion


Pastor's Sermons are found on "Pastor's Page" (Audio & on file)


---
Our sympathy to the family of Norman Kruse, who died Friday at Jennie Edmundson hospital at the age of 94 years.
The funeral service was held Monday, July 3, 2017 at St. John Lutheran Church. committal was at the Mineola Cemetery followed by a luncheon at St. John. Memorials can be directed in Norman's name to St. John Lutheran Church or to the Jennie Edmundson Foundation for Cancer Care.

UPCOMING EVENTS

*Bethany Bingo, June 28
*Fireworks, June 29, provided by Tobey Jack's, come to the top of the hill to church and watch
*Bethany Birthday Party, July 10, 2:30
*Women of the ELCA Triennial Gathering, July 13-15
*Circles 4 Support, July 20
*Semi Annual Meeting, July 23, following worship service
*Vacation Bible School Day Camp, July 31-August 3 (Preschool-Kindergarten to 5th Grade)


---

Vacation Bible School Camp
July 31-August 3.
"ROOTED: WE ARE ROOTED IN GRACE, FAITH, CHRIST, TRUTH." Colossians 2:6-7.
12:30-3:00 Ages 3-Kindergarten
12:30-5:00 Entering 1st
through 5th grade..


All children in the area are invited! You do not need to be a member of St. John. Children will have a wonderful camp experience led by the Ingham Okoboji Team. Great songs, bible stories, games and crafts. See the Preschool/Youth page for more info.



Remember food donations are needed year around. Please bring your donations and place in the shopping cart in the Narthex. Food items are donated to the Mills Co. Food Pantry and the Ministerial Association's Food Pantry. Bring the items in, weigh it, record in in the binder and place in the cart. We are called to glorify God, grow in faith, and build community. Check the Newsletter for items needed.


---
---
Read Jane and Louis Faulstich's June newsletter about their latest experiences from the mission field.

The listening group Bible study mentioned in the prayer requests is something we had been doing together with a local pastor by preparing with him before each study. When we are gone he will be using some notes and questions we printed. People were showing great interest in the study so please pray it would continue to bless them with Pastor Albie leading each week.

The Jesus Film translations we are currently helping with must be translated and checked by June 16th when the workshop closes. Accuracy in translation can be challenging when nationals sometimes have inaccurate interpretations of the source Scripture. We are catching some odd meanings as we go through the translations. Pray for God's help in correcting mistakes during the multiple reviews.